Bear Scents LLC has partnered with HB Seed Company to bring you one of the hottest bear food plot seed packages on the market!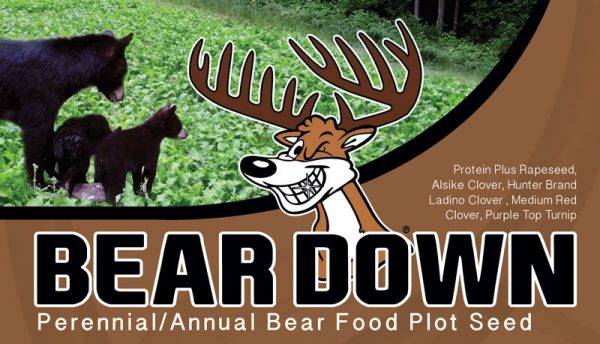 This bear food plot mix is available exclusively  through Bear Scents ! 
[arrowlist]
A great NEW blend created as an alternative to baiting for bear hunters!

Works great for Bear and as a great blend for deer!

The clover comes back in spring to be a vital source of protein to get them started right out of the den!
[/arrowlist]
  [button_progression link="https://bearscents.com/product/bear-down-food-plot-seed/" target="" arrow="arrow-button or add-cart"]Order Your Bear Food Plot Seed Here[/button_progression]